We appreciate your support of us and other small businesses and are committed to keeping our staff and customers healthy and safe during this difficult time. Please see our updates on the Covid-19 Pandemic here and our company Facebook Page.
Article Search
Articles meeting the search criteria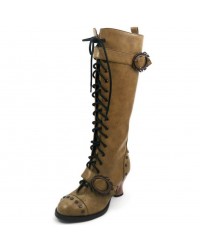 Vegan leather is a big trend right now in the fashion industry, especially for shoes and boots. But what the heck is vegan leather anyway? Here is the answer and how it compares to genuine leather.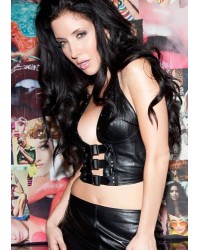 Leather Care
Genuine leather is not hard to care for as long as you follow a few simple tips. These tips apply to both cow leather as well as pig and lamb skin leather. If your leather item gets wet, dry it slowly at room temperture - do not use a hair dryer or other heat source to try to quickly dry it as leather can shrink or crinkle if dried quickly. If the piece is water saturated, stuff it with newspaper or other filler to maintain it's original shape while drying. This is especially important for leather hats and boots. Skirts and other clothing items should be laid flat. Genuine lea..
Showing 1 to 2 of 2 (1 Pages)