We appreciate your support of us and other small businesses and are committed to keeping our staff and customers healthy and safe during this difficult time. Please see our updates on the Covid-19 Pandemic here and our company Facebook Page.
Article Search
Articles meeting the search criteria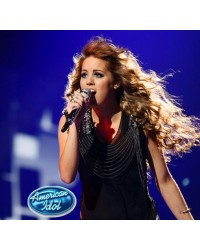 Get the awesome Hades Raven Boots American Idol purchased from GothicPlus.com for Angie Miller to wear in Season 12 of the hit show!
Showing 1 to 1 of 1 (1 Pages)