We appreciate your support of us and other small businesses and are committed to keeping our staff and customers healthy and safe during this difficult time. Please see our updates on the Covid-19 Pandemic here and our company Facebook Page.
Article Search
Articles meeting the search criteria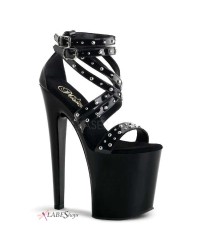 High Heels
Most women at some point in their lives wear at least one pair of high heels whether it is a special pair for their wedding day or their every day go to shoes, high heels are a part of our lives - even if our feet hate it. What is your favorite heel height? We'd like to know! Click the "Tweet Your Vote" link right next to your choice to send in your vote and watch for the results. Nothing above 2 Inches [Tweet Your Vote] 2 - 3 Inches Tops [Tweet Your Vote] 3 - 4 Inches [Tweet Your Vote] 4 - 5 Inches [Tweet Your Vote] 6 Inches [Tweet Yo..
Showing 1 to 1 of 1 (1 Pages)