Covid-19 Info: We appreciate your support of us and other small businesses and are committed to keeping our staff and customers healthy and safe during this difficult time. Please expect delays in shipping and restocking. See updates on issues caused by the Covid-19 Pandemic here and our company Facebook Page.
Article Search
Articles meeting the search criteria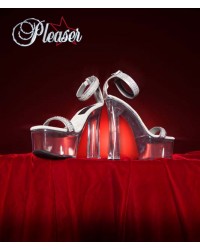 Pleaser Brand Shoes
Pleaser was the first shoe company I found when looking for products to sell and they still are one of my favorites and one of our best selling brands. They have a great range of styles, great prices, and offer fast shipping directly from their warehouse located in sunny California. Pleaser USA, Inc., launched in 1993, started out as an importer and distributor of urban fashion footwear. Over the years, it has evolved into a specialty footwear powerhouse serving exclusively the needs of various alternative lifestyles. With seven distinctive footwear brands which encompasses a vast col..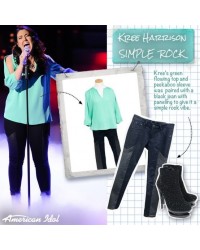 American Idol Boots
Once again, a contestant on American Idol rocked boots from Gothicplus.com! Pleaser USA's Fascinate 1011 ankle boots were worn by Kree Harrison as she nailed her performance of "What the World Needs Now is Love" being named in the top 2 of the night (along with Candice Glover). The Fascinate boots were one of several styles women's stylist Nra ordered from us, so keep your eyes pealed - you just may see more of our awesome styles on the show! Pleaser USA produces several lines of amazing footwear. The Fascinate style is part of their Pleaser Day & Night brand that combines bea..
Showing 1 to 2 of 2 (1 Pages)